Car Rental Dublin are the leaders of the Irish Car Hire Market. With rental locations including Dublin, Shannon, Cork, Belfast and many more.
Wide Range of Vehicles: From compact cars for solo travelers to spacious SUVs for families, we offer a diverse fleet to suit your needs.
What car sizes do we stock?
Our car sizes come in Economy, Compact and Standard / Intermediate. We also have some bigger motors if needed. We have cars with Air Conditioning, Automatic & Manual Transmission or whatever meets you needs.
How much does it cost to rent a car?
Our rates vary depending on the season but we can summarise our car rental pricing by saying we are always adjusting our rates to beat the competition and its never been cheaper to rent a car.
Can another person drive the rented vehicle?
The only person who can drive the rented vehicle is the person on the agreement who is insured. If you intend to have a second driver they must be added to the agreement.
Why Choose carrentaldublin.ie
Convenient Booking: Our user-friendly website makes it easy to reserve your vehicle in just a few clicks.
Quality Service: Count on us for friendly customer support and well-maintained vehicles.
Explore with Confidence: Discover Cork's picturesque landscapes, historic sites, and vibrant culture with the freedom and flexibility of a rental car.
what can we offer?
Car Rental Dublin provides cost effective car hire and car rental in Ireland and worldwide with options to suit every pocket. Be it economy, family, sports, saloon or hatch back we are there to serve you. We strive to make hiring a car a stress free experience. Renowned for it's up to the minute car hire information software, Car Rental Dublin has partnered with Car Trawler providing you with a safe and secure booking network. Car Rental Dublin is a 100% Irish owned company.
Looking for cheap car rental in Dublin?
With Car Rental Dublin you can pick up and leave back your car in all the major cities in Ireland and many of the major towns. With that kind of flexibility you don't have to worry if suddenly your plans change. Our car fleet is constantly being renewed so your rental car will be in absolute perfect condition. We review the condition of the car with you at the pickup point before handing over the keys. We have voluntary insurance also if that's your preference. All drivers should arrive with their in date driving license at the time of pickup. We look forward to seeing you soon.
Summer Prices
While prices tend to go up in the busy summer months we recommend you book early if you can to secure your car at the best price. That said, even if you book up to the last minute we are hard to beat on price.
what people say about us?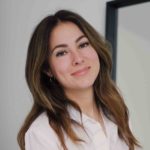 Lynda Walsh
⭑⭑⭑⭑⭑
This rental was the best rental experience ever! After completing all details on-line myself, the pick-up was super efficient, extremely friendly, and free of the usual 5 – 10 min very unpleasant drilling of why one is not signing up to all options (insurance, etc). I was handed the keys and a wide register print out that required…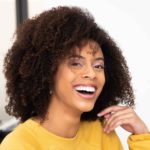 Maria luise
⭑⭑⭑⭑⭑
This was my first time renting from car|rental. And over all it was a wonderful experience I have no complaints. The service rep help me find the best rental to suit my needs. I also love the fact that you guys provide luxury rentals at a great price. I will definitely rent with this company again.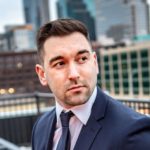 David G.
⭑⭑⭑⭑⭑
They ticked all the boxes for me.Very affordable prices and a fantastic selection of cars. I can recommend Car Rental Dublin if you're looking for a car in Ireland. I will definitely use them again in Future.
Thank you so much for last minute changes in car.